Shihad: Beautiful Machine – Melbourne premiere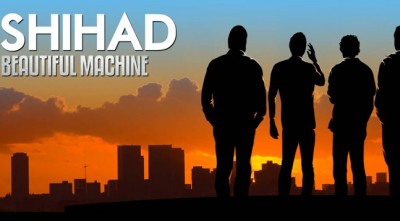 Tonight we had the good fortune to be able to attend the Melbourne premiere of Shihad's new documentary, Beautiful Machine. It was excellent in every way, and I recommend it to any music lover, whether a Shihad fan or not.
It goes right back to the beginning of the band, through the first few albums, the name change and to present day. The best part about it is that it's not all about the music. The bands relationships with their partners, parents, and each other are explored, and it's so much more than a typical 'rockumentary'. You really do get to 'meet' the band and get more of an insight into the mechanics behind the scenes, as well as their individual personalities (Who knew Phil Knight was such a funny bastard?)
For anyone that's ever played in a band, there's so much in there that will resonate with you.
Phil and Tom from the band were in attendance, and there was a Q and A afterwards, much like the one we saw at Splendour back in July.
Go and see it. If it's not in a cinema near you, then get the DVD or download it from where-ever.
Did you see Shihad: Beautiful Machine – Melbourne premiere? Tell us about it