Ratcat @ Corner Hotel, Melbourne (Tue 25 Nov 2014)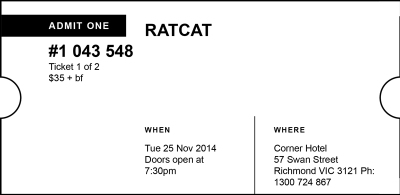 I've literally been waiting 23 years for this show. I shit you not.
As anyone who knows me will attest- Ratcat are my favourite band from my adolescence. This was only the third time I'd seen them live though (unless you count Simon Day's solo show at The Retreat a few years back, and then it's 4).
The first two times I saw them was at their heyday in 1991, one supporting INXS and the other at the old QUT Refectory in Brisbane. Of those shows, Simon Day was obviously there, as well as Amr Zaid on bass and Andrew Polin on drums. Zaid subsequently left the band in 1992, and after a few bass player changes, Nic Dalton (formally of The Lemonheads) joined in '98 and is still there now. As far as drummers go, I was always under the impression that Polin was still drumming for Ratcat. At tonight's show however, Reuben Alexander was behind the kit, which was a bit of a surprise.
The set had everything I wanted to hear- so many awesome tracks from This Nightmare (the absolute best album of the era closely followed by loveBUZZ by The Hummingbirds) and Blind Love, as well as a few really early tunes from their debut self-titled EP from 1987.
Guitar intro
​Don't Go In The Water (Tingles)
Yes I Wanna Go (Blind Love)
She's A Gas (This Nightmare)
Racing (Blind Love)
Go Go (This Nightmare)
Run And Hide (Blind Love)
Tingles (Tingles)
Another Planet (Candyman B side)
Baby Baby (Blind Love)
Ad lib
May You Ever (Easy Rider)
Skin (Tingles)
Time Bomb Of Hate (Ratcat EP)
Getting Away From This World (Tingles)
That Ain't Bad (Tingles & Blind Love)
At this point Simon Day joked with the audience about whether there'd be an encore or whether the band should just keep playing. It was summarily voted by all that the band should keep playing…
Encore
I Think We're Alone Now (Ratcat EP)
Don't Go Now (Blind Love)
The End (Blind Love)
Best fucking gig of the year.
I want more Ratcat in my life.
Stat.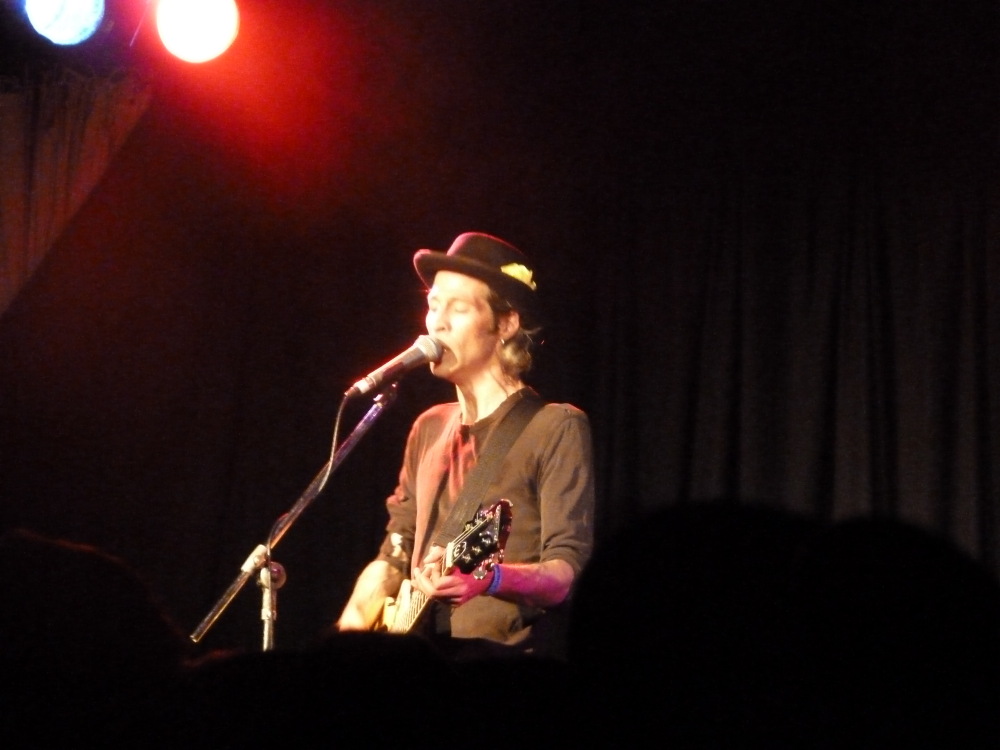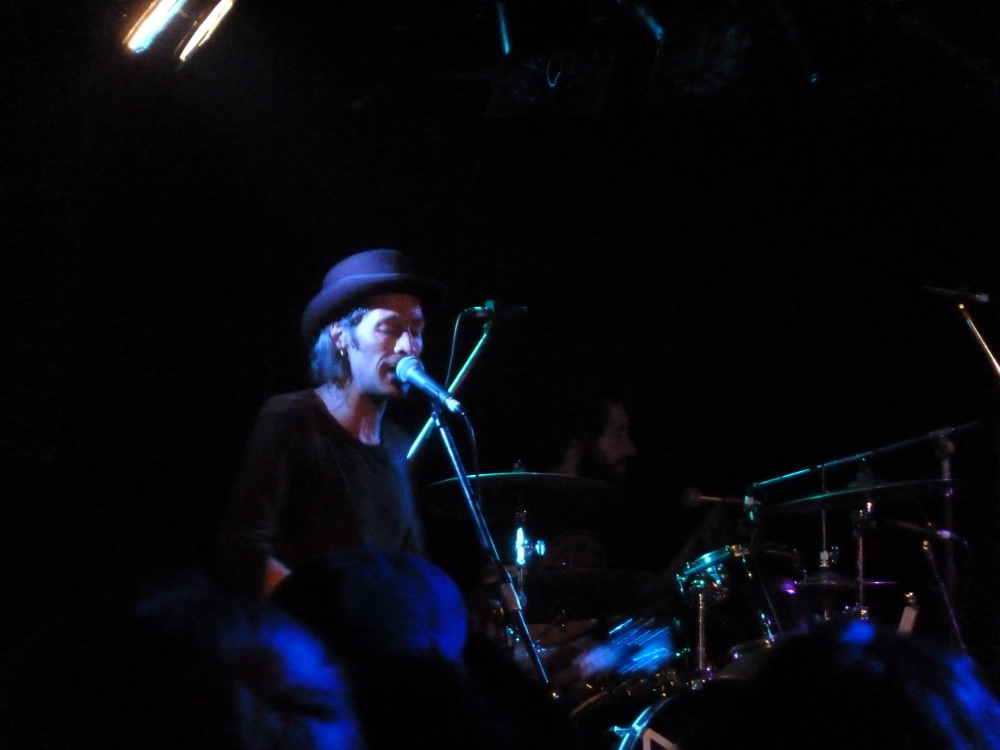 Did you see Ratcat @ Corner Hotel, Melbourne (Tue 25 Nov 2014)? Tell us about it