Billy Bragg @ Palais Theatre, Melbourne (Thu 13 Mar 2014)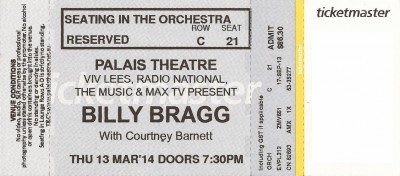 Admittedly life's been getting in the way, so this is being written more than 2 months after this show. Fear not- I still remember it, and I still remember it fondly.
I remember at the time that the Wifinator had just gotten back from a business trip to Sydney when we went to this, MH370 had just gone missing (and so far still is) and one of my best mates was getting married that weekend. My point? I don't really have one, except that it was a memorable week, and this gig made it even better.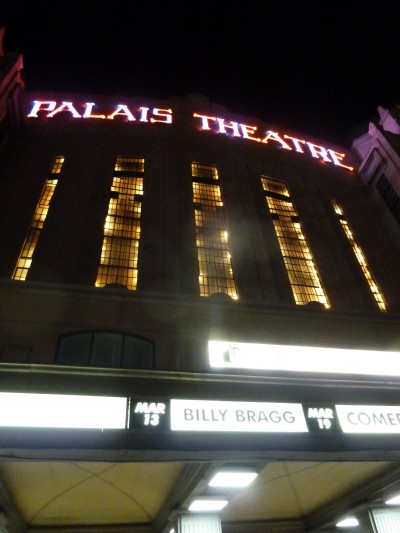 We had magnificent seats, and being at The Palais, the sound was superb. Although much of the show featured full band, we were treated to Billy doing 4 or 5 solo numbers in the middle of the set as well.
I'd only started listening his latest release, Tooth & Nail, in the days leading up to the show. By God that's a good album. There was plenty of it at the show and I've been listening to it more and more as the months have rolled on since.
I don't really remember the last time I saw Billy Bragg, which was 13 years ago at the Livid Festival in Brisbane. That's not to say it wouldn't have been memorable- I was probably drunk or otherwise incapacitated. I'm glad I wasn't for this as it's going to stick in my memory for years to come.
We managed to cajole a setlist from one of the crew after the show, which now adorns our fridge.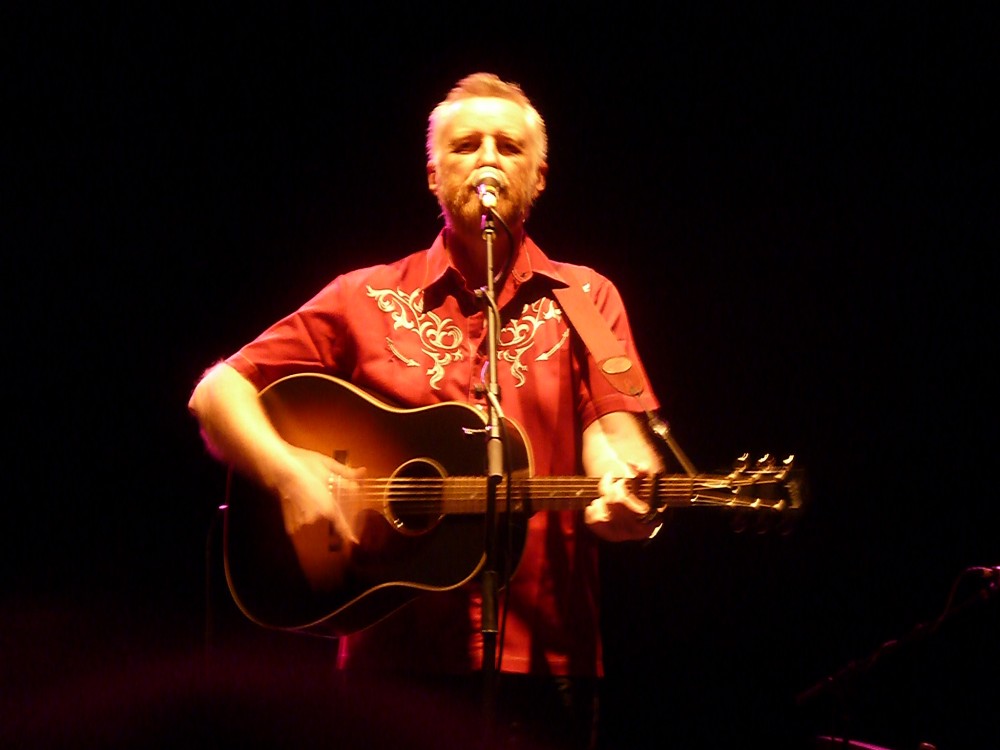 Did you see Billy Bragg @ Palais Theatre, Melbourne (Thu 13 Mar 2014)? Tell us about it