George Clinton & Parliament Funkadelic @ Billboard, Melbourne (Sat 9 Mar 2013)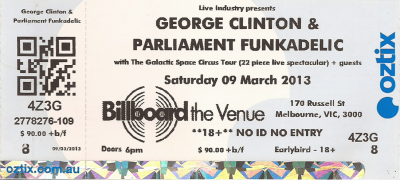 George Clinton is one of those artists that I don't know a huge lot about, but have always wanted to see live, purely for the legendary status he holds in the funk world.
He was announced to play at this years Golden Plains Festival, which we decided not to go to. Once he announced a sideshow though, we figured we'd go along and check it out. We got the train in (to Parliament Station which I thought was quite apt) and arrived for the scheduled 6:30pm kickoff. The band didn't make the stage for an hour after that. I won't write too much about this show, as to be fair, it was a show for the true fans and I didn't love it. It seemed to go on and on, with no real structure. The band seemed pretty loose and tired, and after about 30 minutes, I was ready to go. I realise most of those traits make up the workings of a good funk show, and to be honest, I think if we'd seen him at Golden Plains we would have loved it. Billboard is a great venue, but after being on your feet for 2 or 3 hours, craning your neck to see the stage, it can get a bit tiresome. It was a great party atmosphere though, and by the end of the show, it felt like most of the crowd was on stage dancing along with the band. There's no doubt as to Clinton's legendary status- I guess I was just tired before I even got to the show- this is the sixth gig I've been to in the last seven days, so I can't really blame the performer- I'm just ready for bed!
I also forgot my camera, so those budget photos from my phone are the best I got!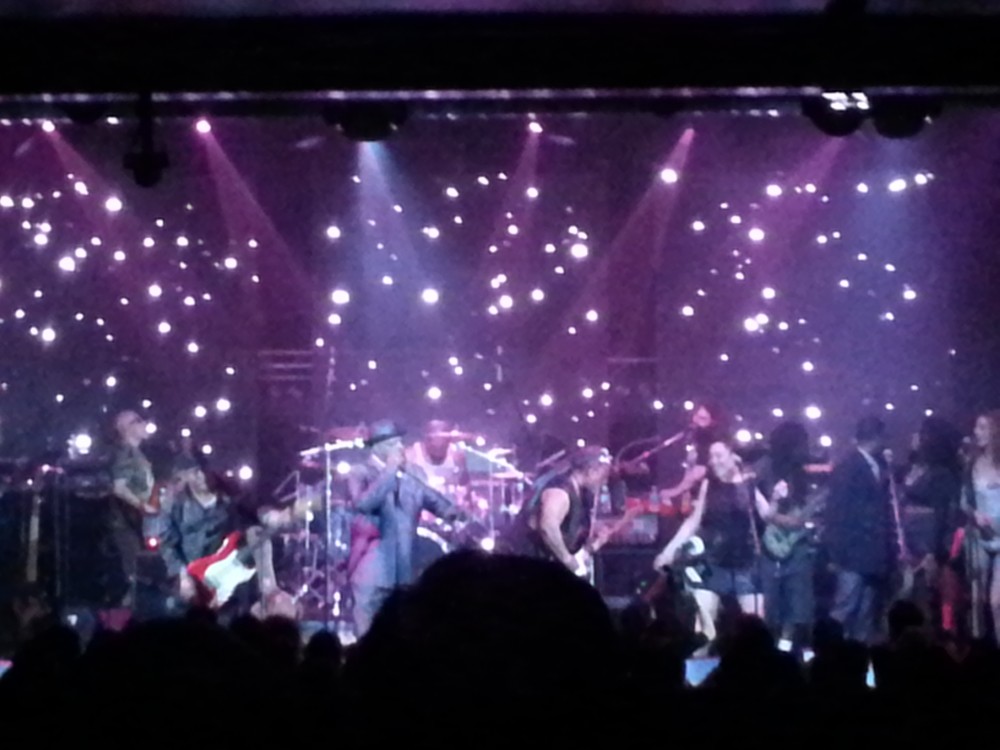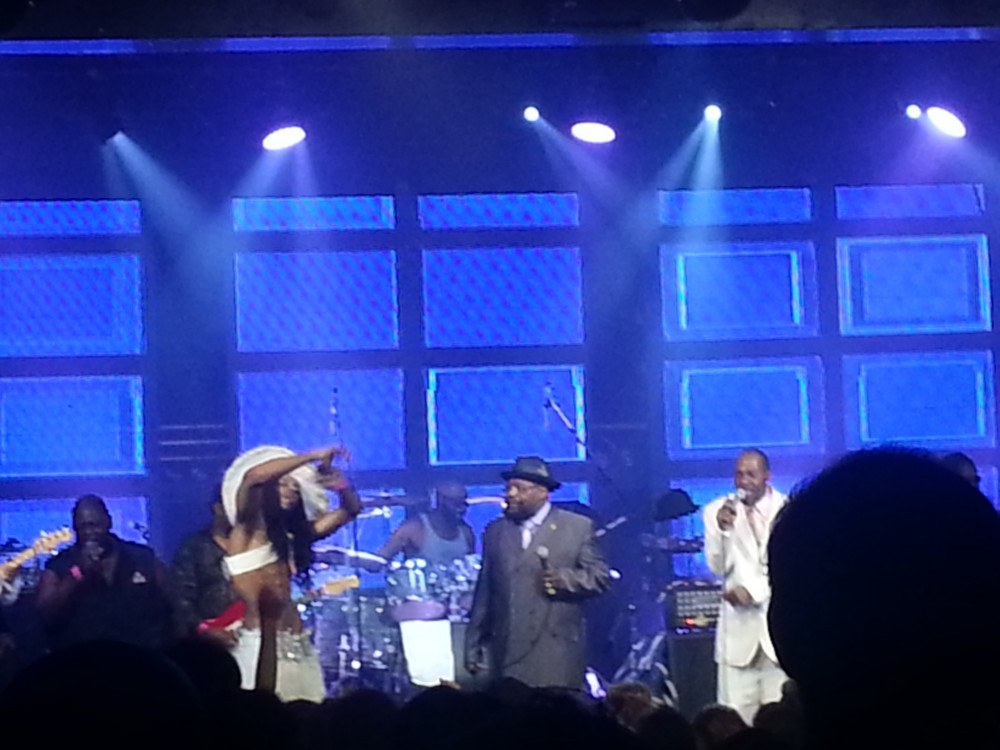 Did you see George Clinton & Parliament Funkadelic @ Billboard, Melbourne (Sat 9 Mar 2013)? Tell us about it