Kishi Bashi @ Northcote Social Club, Melbourne (Wed 2 Jul 2014)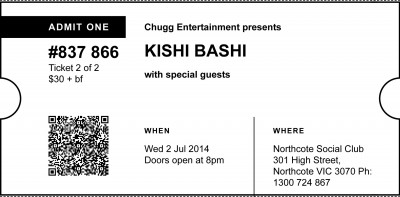 My mind is still blown and I'm sitting at work the day after the show. Manchester is running through my head and all I can do is sit here and listen to 151a for about the billionth time.
I first heard Kishi Bashi a few years ago from my mate Nicko who'd stumbled across him on a recommendation from Spotify. Since then, 151a has been on high rotation on a weekly, if not daily basis for me. Nicko was at this show, as was Werner who you may remember from a billion other gigs over the last few years.
I wasn't sure what to expect when I realised that this was to be a solo show. Not that I really had anything to gauge from- I'd not seen any live footage of him with, or without his band.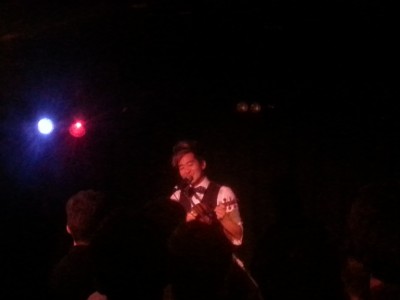 Turns out Kishi Bashi does just fine on his own- sampling his own voice to set beats and then adding layers of violin and different vocal effects. Truly mesmerising to watch and listen to.
The whole set was fantastic with Manchester and I Am The Antichrist To You being my two faves of the night.
The sheer talent of Kishi Bashi (real name of Kaoru Ishibashi) is incredible to watch- and his self deprecating humour is hilarious. There's plenty of videos on youtube if you have a search around.
I didn't realise Kishi Bashi was in Jupiter One, a band who we almost saw back in 2010 when they supported Regina Spektor at The Palais here in Melbourne. By 'almost', I mean that we fell into our usual habit of not seeing the supports that night. Bummer. As it turns out, he was also in Regina's backing band, so technically, I'd kind-of seen Kishi Bashi before, if that counts for anything. You can see him in the background in some of my pics from that show.
I didn't manage to get any decent photos of this show, but the folks at Tone Deaf did, so go and check them out.
Did you see Kishi Bashi @ Northcote Social Club, Melbourne (Wed 2 Jul 2014)? Tell us about it